Horror Movies we're looking forward to
These Horror Hits are awaiting us 2023 & 2024!
by Jonas Reichel on September 22, 2023
There are countless horror films, but real highlights are rare. In this original we present you all the new films that you should keep an eye out for. What we can already reveal is that the spectrum of different films is very broad. From horror comedies to classic slashers, to hard-hitting science fiction, there's plenty on offer in the upcoming months!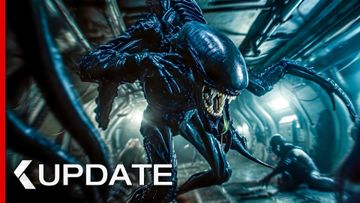 Five Nights at Freddy's - October 27, 2023
At the end of October, the iconic game "Five Nights at Freddy's" will finally make its highly anticipated debut on the big screen. The film tells the story of Mike Schmidt, who is hired as a night guard at a rundown diner. But soon after starting his job, he must fear for his life, as he learns that the animatronic dolls are posseded by the souls of dead children. According to the producers, they wanted to stay as close as possible to the video game and wanted the film adaptation to do it justice.
This promise has already been confirmed by the first trailers, which are bursting with details and allusions. The fans were consistently enthusiastic and so we can assume that the film will become a huge success. In the U.S., the film received a PG rating, which means that also the younger fans can look forward to watch the movie soon. From October 27, 2023 on, we can finally hit the theaters to find out for ourselves whether the film really lives up to its original.
Thanksgiving - November 17, 2023
The slasher film "Thanksgiving" should make sure that the upcoming Thanksgiving will be remembered in a special way. The Eli Roth-directed film first attracted attention in the form of a false trailer in Quentin Tarantino and Robert Rodriguez's double feature "Grindhouse", and convinced fans with a style that orientated heavily on the '80s, at the same time. 16 years later, the trailer has now been turned into a feature film, which is also supposed to be the start of a new franchise in the style of "Halloween".
The fact that Roth has taken John Carpenter's 1978 classic film as his model should also be noticeable in the storyline of the movie: It tells the tale of a small town that is terrorized by a masked killer once every year at Thanksgiving - in the style of Michael Myers. Whether "Thanksgiving" will match the quality of its role model - we can check for ourselves on November 17, 2023. The first trailer already promises a bloody pleasure.
A Quiet Place: Day One - March 8, 2024
With "A Quiet Place: Day One", the first prequel from the "A Quiet Place" universe awaits us next year, which will present us with the prehistory of the first two films. It will focus on the invasion of the aliens, who are equipped with a particularly distinctive sense of hearing. The film was shot in London, among other locations, which suggests that a much more international setting could be the focus of the action. This time, the director will not be John Krasinski, but Michael Sarnoski. He was already able to convince with the acclaimed drama "Pig" starring Nicolas Cage.
We are also presented with a completely new cast: this time the leading role will be played by Academy Award winner Lupita Nyong'o. She will be joined by Djimon Hounsou, Joseph Quinn and "Hereditary" star Alex Wolff. Whether the family around Emily Blunt's character Evelyn will also make an appearance remains to be seen. However, Blunt gave a hint in an interview with Deadline that the prequel will build some bridges to the other films. Of course, that could also mean a return or at least a small appearance of her character. We are curious and look forward to the theatrical release on March 8, 2024!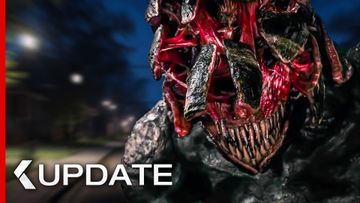 Alien: Romulus - August 16, 2024
Six years have passed since the last appearance of the alien in "Alien: Covenant", and although the film was directed by grandmaster Ridley Scott, it fell short of many fans' expectations. Even if the franchise continues to enjoy great popularity, it went offly quiet after the release of the last film. But that's over now: With the new film - that has the working title "Alien: Romulus" - we can finally expect a new spin-off next year. According to initial information, it will stand on its own feet and have no relation to the previous films whatsoever.
The choice of director should make horror fans sit up and take notice, because Fede Álvarez will be responsible for the project. On the one hand, he proved with his thriller "Dont Breathe" that he can create a lot of suspense with few means, on the other hand, he also convinced the audience and critics with his ultra-brutal remake of "Evil Dead", which is in terms of terror, in no way inferior to the original film. We are confident that Álvarez will have a positive effect on the quality of the newest "Alien" adventure. "Alien: Romulus" will be released in cinemas on August 16, 2024.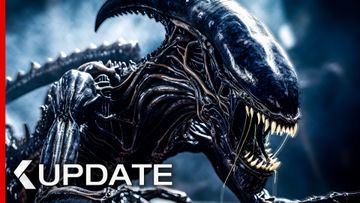 Beetlejuice 2 - September 6, 2024
Batman meets Wednesday: After more than 35 years, Michael Keaton returns as Beetlejuice. Regarding the story of "Beetlejuice 2" it is already known that the poltergeist and Lydia will meet again. Her daughter is also expected to play a significant role in the plot. Along with Michael Keaton and Winona Ryder, "Wednesday" star Jenna Ortega represents one of the most famous new additions to the cast. The 20-year-old actress is no newcomer to the horror genre, as she has already been involved in some of the "Scream" series, "Inisidious: Chapter 2" or Ti West's "X". As an addition, Johnny Depp is expected to appear in a small role.
The team behind "Beetlejuice 2" sounds more than promising: Tim Burton will once again be responsible for directing and will transform a script by Alfred Gough and Miles Millar into the film. The two authors have already written "Wednesday" for Netflix. Danny Elfman, a longtime friend of Tim Burton who has composed the music for several of his films, will once again provide the music. The eagerly-awaited return of the well-known poltergeist is scheduled for September 6, 2024.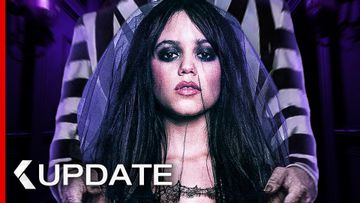 Nosferatu - 2024
Director Robert Eggers will ensure that an absolute horror icon will rise from his tomb next year: a new film version of "Nosferatu" is imminent. Count Orlok - who was portrayed by Max Schreck and based on Bram Stoker's "Dracula" - made his screen debut in 1922 in F. W. Murnau's silent classic. Several films starring that character have been produced over the last decades, one even including Klaus Kinski as the main character. Now Robbert Eggers will present us his version. The director is considered one of the great horror talents and can especially score in terms of atmosphere - films like "The Witch", "The Lighthouse" or "The Northman" totally speak for themselves.
Eggers was already able to win an impressive cast for his new project: "It" star Bill Skarsgard will take on the leading role of Count Orlok, and Lily-Rose Depp, Nicholas Hoult, Aaron Taylor-Johnson and Willem Dafoe will also appear on screen. This will be Dafoe's third time working with the director. Egger's flair for great images and an oppressive atmosphere should also make "Nosferatu" an eerie experience. An exact cinematic release date has not been announced yet, but we'll keep you posted in any case!
MaXXXine - 2024
With "MaXXXine", director Ti West's celebrated "X" trilogy will come to an end next year. With his stylish retro slasher "X", the director returned after a ten-year break and took the hearts of many horror fans by storm - six months later, the prequel followed with "Pearl". The two films were not only popular among critics, but also quite profitable due to their relatively small production budget. As a result, West announced that a third installment, "MaXXXine," would follow in 2024, bringing the series to a conclusion.
The sequel follows the main character Maxine, played by Mia Goth, who tries to gain a foothold as an actress in Los Angeles in the 1980s after the events of "X". In addition to Mia Goth, a number of well-known actresses and actors will be involved in the project: Lily Collins, Elizabeth Debicki, Kevin Bacon, Giancarlo Esposito and Michelle Monaghan have already been confirmed. In addition to Ti West, the successful studio A24 will again be responsible for the production. A24 has already proven a flair for unusual horror materials with "Hereditary", "The Witch" or "Midsommar". Based on the first two parts, we can firmly assume that "MaXXXine" will also provide plenty of bloody fun. Unfortunately, an exact theatrical release date is not known yet.