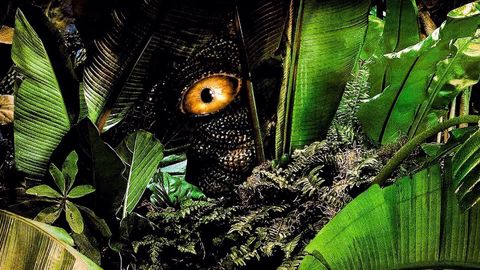 Overview
In: "The Lost World: Jurassic Park", four years have passed since the incident on Isla Nublar, in which the park was destroyed. However, some dinosaurs survived on a nearby island called Isla Sorna, which used to be a breeding and production facility for InGen, the company that created the park.
InGen is in deep financial trouble after the disaster on the first island, so it plans to bring some dinosaurs to the mainland and keep them at a zoo in San Diego.
John Hammond, the former CEO of InGen, wants to protect the dinosaurs living peacefully on Isla Sorna from commercial exploitation. He sends a team of researchers to document the natural life of dinosaurs on the island and show the world that the animals deserve to live in a natural environment.
Dr. Ian Malcolm, who survived the incident on Isla Nublar, is initially against the idea of another expedition, but changes his mind when he learns that his girlfriend Sarah Harding is already on the island. He joins her and the rest of the team, which also includes a photographer and an environmental activist. To make matters worse, his daughter Kelly is traveling along as a stowaway.
Once on the island, the explorers witness the arrival of a group of big game hunters led by Peter Ludlow and Roland Tembo, who wants to kill a Tyrannosaurus at any cost. The hunters quickly capture many different dinosaurs, but the researchers manage to free them from their cages. In the process, the big game hunters' camp is destroyed by the fleeing dinosaurs, and the researchers and hunters are forced to work together to reach the former communications center on the island. But along the way, the hunters become the hunted....
Videos for Jurassic Park 2: The Lost World
There are currently no English videos available
Relevant articles for Jurassic Park 2: The Lost World
What Jurassic Park 2 has to do with Avatar, King Kong and Star Wars Episode 6.
These videos might interest you