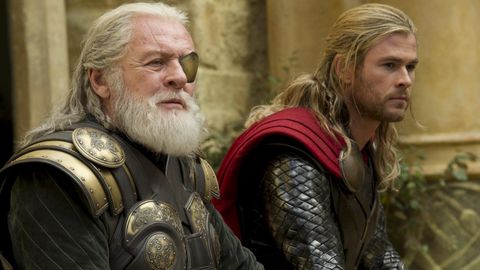 Overview
Long ago, Bor, the father of Odin, battled against the Dark Elf Malekith to prevent him from unleashing a powerful weapon called the Aether on the Nine Realms. Bor hid the Aether on an inaccessible secret world. Malekith escaped with his lieutenant Algrim, entering suspended animation.
In the present day, Loki is imprisoned for his crimes, while Thor and his comrades work to restore peace to the Nine Realms after rebuilding the Bifröst, the bridge between realms. Portals appear due to the Convergence, a rare alignment.
Dr. Jane Foster investigates these portals in London, inadvertently absorbing the Aether. Thor brings her to Asgard, where Odin warns of the Aether's dangers.
Malekith awakens and attacks Asgard. Thor seeks Loki's help to confront Malekith, avenging their mother's death. Loki deceives Malekith but fails to destroy the Aether. Malekith escapes, seemingly causing Loki's demise while eliminating Algrim.
Thor, Foster, and Dr. Selvig discover Malekith's plan to unleash the Aether at the Convergence, plunging the universe into darkness. Thor battles Malekith, aided by mortal allies. Our heroes have to grow beyond their limits to defeat this Villian.
Cast
Videos for Thor 2: The Dark World
These videos might interest you