Here you can watch the first "Inside Out 2" teaser trailer!
The sequel comes 9 years after part 1
by Tom Hartig on November 9, 2023
After the mega-success of 2015's "Inside Out", many people were wondering: will there be an "Inside Out 2"? Now the first trailer for the Pixar sequel has finally been released and it certainly whets the appetite for more!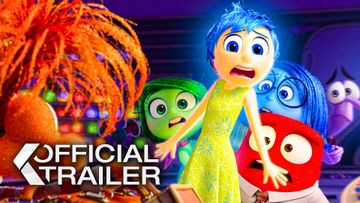 The "Inside Out 2" trailer begins with beautiful shots from part 1, but a text reveals: everything changes. Chaos breaks out with the emotions: A construction company storms the headquarters with chainsaws and wrecking balls. In the end, there is a new orange emotion in the room: Anxiety! But there are already signs of it: It won't be the only new emotion...
The second part was announced back in September 2022 at Disney Expo D23. The story was written by the same author as its predecessor, Meg LeFauve. However, the director job has switched from Pixar legend Pete Docter to Kelsey Mann, who was already involved in "Onward" and "The Good Dinosaur".
In case you're wondering: when will "Inside Out 2" be released? The theatrical release of "Inside Out 2" is June 14, 2024.