Barbie Star Margot Robbie Insists on Using Her Body to the Fullest
The hype around the Barbie movie is rising perceptibly
by Tom Hartig on June 27, 2023
No fakery for "Barbie": Margot Robbie insists on using her own body in close-ups. The actress revealed this in a new interview with Fandango.
It was all about the start of the "Barbie" trailer: the feet of the famous character get out of her pink heels and just stay in the same stretched position. Margot Robbie confirmed that these are indeed her feet: a bit of tape for the footwear, a pole to hold on to, and about 8 attempts - done was the funny effect.
The well-known Harley Quinn actress emphasized that in her movies she usually does these so-called "inserts" herself - that is, detailed shots of hands, feet and so on. She can't stand seeing the finished film and knowing that the body parts shown don't actually belong to her. Robbie is thus rather an exception in Hollywood: Typically, so-called body doubles are used for scenes in which the faces of high-paid stars cannot be seen.
The new "Barbie" movie with Margot Robbie and Ryan Gosling is currently a big talking point in Hollywood. The entire project is creating a real Barbie boom - in Malibu, you will soon even have the chance to spend the night in Barbie's "Dreamhouse", all in pink, of course. After initial doubts, director Greta Gerwig's film project has managed to convince a growing number of movie fans to check out the film, at least since the first trailers were released. In addition to the ironic yet affectionate treatment of the cult figure, the simultaneous theatrical release with Christopher Nolan's "Oppenheimer" on July 21, 2023, is a particular cause for amusement. We can't wait to see whether the premature praise is justified!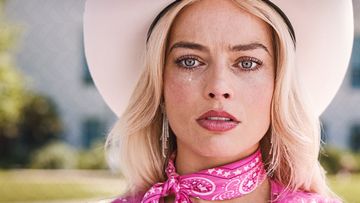 © Warner Bros. Pictures