The First Trailer for Aquaman and the Lost Kingdom is Finally Here!
The movie is scheduled to open in theaters on December 20
by Jonas Reichel on September 14, 2023
News from Atlantis: After a long wait and several negative headlines, the first trailer for "Aquaman and the Lost Kingdom" is finally here. The footage promises an epic adventure.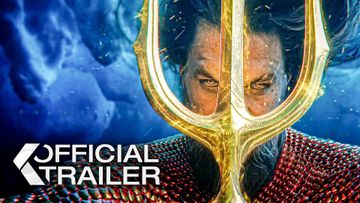 Back in 2018, director James Wan provided a visually stunning spectacle with "Aquaman", which turned out to be a massive success for DC with worldwide box office takings of 1.1 billion dollars. Accordingly, "Aquaman 2" was eagerly awaited. However, several reshoots, postponements and debates surrounding the casting of Amber Heard dampened the anticipation for the movie immensely. Her appearance in the trailer, in particular, will continue to fuel boycott calls against the film. After her court case with Johnny Depp, she fell out of favor all over the world. Yet, the Warner Bros. film studio kept her part of the cast in "Aquaman 2", while Johnny Depp was dropped from "Fantastic Beasts 3", for example.
Of course, the story is about Arthur Curry aka Aquaman, played by Jason Momoa. He is once again up against Black Manta, played by Yahya Abdul-Mateen II. The latter unleashes an ancient power with the Black Trident and is out for revenge against Aquaman and everything he loves. In order to defeat him, Aquaman must join forces with his brother, the Ocean Master. This holds out the prospect of some conflict, as the two were bitter enemies in the first movie.
The impressive footage already suggests plenty of action to come. "Aquaman and the Lost Kingdom" will be released in movie theaters on December 20.